Event Details
Health Care Reform Update
Date:
March 24, 2015, 11:30am – 1:00pm
Location:

Bismarck Elks – 900 S Washington, Bismarck
Elks Lodge in the large meeting room where receptions and dances are held. Members will go through the buffet line in the restaurant and order as much or as little as they want and pay the cashier. Members will bring their tray into the large meeting room where the business meeting and presentation will take place

Event Type:
iCal link
Program: Health Care Reform Update
As of January 1, 2014, the Patient Protection and Affordable Care Act requires all individuals in the United States to have some form of health insurance or pay a penalty. This Act affects all businesses; employers have important decisions to make regarding health insurance. Businesses with 50 or more full-time employees may face penalties if they do not offer affordable coverage.
This Health Care Reform & Benefit Update will provide up-to-date information on the current status of the Affordable Care Act, including employer responsibilities, opportunities and the latest changes, as well as an overview of benefit options, including defined contribution plans and private insurance exchanges.
Specifically, we will discuss:
Discuss the changes to Health Care Reform and its impact on employers.
Explore available health care options and defined contribution plans.
Compare benefit alternatives employers have with healthcare reform.
Identify which of these benefits can be pre-taxed.
Explain how employees can access public and private exchanges.
Discuss how to continue to provide cafeteria, HSA and HRA plans.
Speaker: Ross Manson, Principal, Eide Bailly LLP
This program has been submitted for 1.0 hour of continuing education credit from the HR Certification Institute (HRCI).
This program has been approved for 1.0 hour of professional development credit from the Society for Human Resource (SHRM).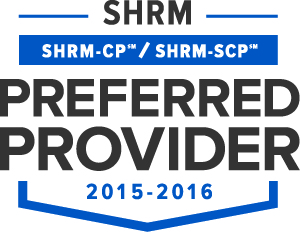 Have program topics you would like covered in 2015 or suggestions for CDHRA leadership? Please email CDHRAWEB@gmail.com.