Job Opportunities
Human Resources Generalist
Mandan Public Schools has an opening for a Human Resource Generalist.
Under basic supervision this position will perform administrative and technical duties in the processing of Human Resources and Payroll forms and documents, and provide assistance to classified and certified employees of the Mandan Public Schools (MPS).
For a full job description, and to apply please visit
https://mandan.tedk12.com/hire/ViewJob.aspx?JobID=362 
---

Human Resource Officer
Job Service North Dakota is seeking a purpose-driven and self-motivated Human Resource Officer to complete the Human Resource Team. This is a great opportunity for a Human Resource professional looking gain experience, expand their career knowledge, and/or obtain a rewarding career position. As a team of two, there is endless potential to learn through experience while working in a fun and dynamic organization. For more information, and to apply, please visit Careers (nd.gov)
---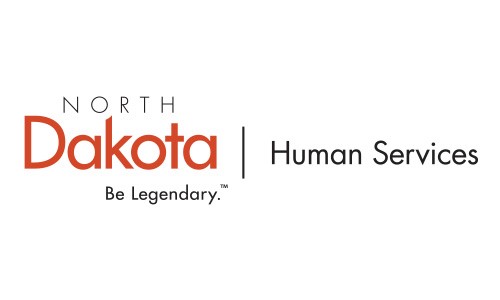 Human Resources Recruiter
The North Dakota Department of Human Services (ND DHS) provides vulnerable citizens services to maintain or enhance their quality of life with dignity and respect. Behavioral health, aging services, child support, vocational rehab, economic assistance and the State Hospital are among the many services provided. The key to delivery of those services are the 2200 committed, compassionate individuals who work for ND DHS. As our HR Recruiter, you will help the ND Department of Human Services hire compassionate, skilled team members to fulfill the agency's mission.
Every day, you'll invite talented individuals to apply for career opportunities with ND DHS. In partnership with hiring managers, HR reps and communications specialists, you'll find and funnel qualified candidates to the application portal. And, you'll create and share tools throughout the agency for a consistent branded approach to recruitment.
To thrive in this position, you must be able to easily connect with all types of people, be disciplined and goal oriented.
ND DHS utilizes a blended workplace model. Depending on the role, employees may work from home, onsite or both. This position may work from home anywhere in the state of North Dakota with a willingness to travel occasionally for meetings as needed.
To be considered for this position, you must have a bachelors degree and at least three years of recruiting or sales experience. Furthermore, you'll have demonstrated success using online sourcing tools and social media for recruitment. The ability to travel periodically (less than 25%) is necessary as well.
Working knowledge of the health care and social services fields, as well as experience with applicant tracking software is preferred.
Apply at https://www.nd.qov/omb/public/careers/career-openinqs by Il :59pm, Tuesday, March 23.
For more information, please email Robin Thorstenson, Talent Acquisition Manager, at rthorstenson@nd.qov
Equal Employment Opportunity
The State of North Dakota and this hiring agency do not discriminate on the basis of race, color, national origin, sex, genetics, religion, age or disability in employment or the provisions of services and complies with the provisions of the North Dakota Human Rights Act.

---
Human Resource Generalist
The University of Mary in Bismarck, ND is seeking qualified applicants for an HR Generalist. Under the guidance of the Director of Human Resources, the HR Generalist carries out responsibilities in the following functional areas; recruitment/employment onboarding, benefits administration, employee relations, training, and employment law compliance. This position requires an extremely perceptive person who is capable of relating to individuals at all levels within the organization. The generalist must be sensitive to serving the university needs with the objective of supporting administration and employee goodwill. Candidates will be invited to demonstrate a willingness to support the Christian, Catholic, Benedictine mission of the University of Mary.
For more information on the University of Mary, please watch a short video by clicking on this link: https://youtu.be/Go37Hy6QrVs
For more information on this position, and to apply, please visit https://universityofmary.applytojob.com/apply/jNKLqVVDAV/Human-Resources...
Generous tuition benefits offered!
Equal Opportunity Employer
---
Human Resource Manager
The Human Resource Manager (HRM) is responsible for developing and executing the human resource strategy in support of the overall business plan and strategic direction of the practice, specifically in the areas of recruitment, onboarding, retention, succession planning, talent
management, performance management, training and development, and compensation.
The successful HRM will be capable of understanding Dakota Eye Institute's human resource needs and then develop and execute a human resource strategy that supports Dakota Eye's overall business strategy. The HRM will be well-organized, capable of calculating the budgetary impact of strategic initiatives, relate well with employees and doctors, and have exceptional verbal and written communication skills, consistently meet deadlines and be able to comprehend complex regulatory requirements. The successful HRM will play the lead role in improving the managerial capabilities of Dakota Eye's leadership team.
For more information, and to apply, please visit https://dakotaeye.com/job-openings/
---
Human Resources Generalist/Senior Human Resources Generalist
Want to join a company that's Building a Strong America? Join a fun, fast-paced environment with a Fortune 1,000 company, doing business in 43 states, where employees are a vital component of MDU's growth equation.
This position will focus on support of Organizational Development, Performance Management, Recruitment & Retention programs and Diversity, Equity and Inclusion initiatives.
Minimum Requirements:
HR Generalist:
* Must possess working knowledge of business and human resource practices at a level normally acquired through completion of a four-year degree in business administration or human resources management or related field or equivalent experience.
* Two years human resources experience.
Senior HR Generalist:
* Must have a good understanding of business practices and a working knowledge of all functional areas of strategic human resource management at a level normally acquired through completion of a four year degree in business administration or human resources management or related field or equivalent experience.
* Four years of progressively responsible human resource experience.
For additional information and to apply online visit https://jobs.mdu.com. MDU is an Equal Opportunity Employer.

---