Event Details
Invitation GTSB Emerging Leaders Academy special event March 25th, 2:00pm-4:00pm , University of Mary
Date:
March 25, 2013, 2:00pm – 4:00pm
Organizer:

The Gary Tharaldson School of Business Emerging Leaders Academy

Location:

University of Mary-TSB Butler Hall
Bismarck


iCal link
The Gary Tharaldson School of Business Emerging Leaders Academy extends an invitation to you to join us at a special event on Monday, March 25th:
Cy Wakeman, keynote speaker and author of "Reality-Based Leadership" will be speaking to our students and community from 2:00 – 4:00 p.m. in TSB Butler Hall. There will be a break at 2:50 p.m. for refreshments.
Cy is the aunt of Alex Dorr, one of our GTSB business administration majors. Alex is doing his internship project with the book release of Cy's newest title to be published in April 2013, "The Reality-Based Rules of the Workplace."
You can learn more about Cy and "Reality-Based Leadership" at www.realitybasedleadership.com
About Cy Wakeman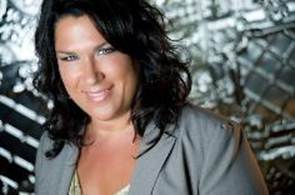 Cy Wakeman is a dynamic keynote speaker advocating a revolutionary new approach to leadership. Her groundbreaking ideas are featured in The Wall Street Journal, The New York Times, The New York Post and SHRM.com. She is a significant thought leader with entertaining podcasts and is a favorite expert blogger on FastCompany.com and Forbes.com. Cy was honored this year in Mumbai, India where she was awarded the prestigious World HRD Congress Outstanding Leadership Award for her achievements as a global thought leader in 2012. Past recipients of the award in include Marshal Goldsmith and David Ulrich. Her book, Reality Based Leadership – Ditch the Drama, Restore Sanity to the Workplace, & Turn Excuses Into Results (Jossey-­‐Bass, 2010) is now available at all major book retailers and is receiving rave reviews throughout the nation.
Please join us!
Caroline Kozojed, M.S.
Assistant Professor & Director of Experiential Education
Gary Tharaldson School of Business
University of Mary
7500 University Drive
Bismarck, North Dakota 58554
(701) 355 8382
cakozojed@umary.edu