Event Details
Emerging Strategies for the Evolving Workforce
Date:
April 28, 2015, 11:30am – 1:00pm
Location:

Bismarck Elks – 900 S Washington, Bismarck
Elks Lodge in the large meeting room where receptions and dances are held. Members will go through the buffet line in the restaurant and order as much or as little as they want and pay the cashier. Members will bring their tray into the large meeting room where the business meeting and presentation will take place

Event Type:
iCal link
Program: Emerging Strategies for the Evolving Workforce
The Emerging Workforce Study, "Emerging Strategies for the Evolving Workforce." The eighth edition of this study leverages more than 15 years of groundbreaking research to track changing attitudes and expectations of today's workers and how companies can stay well-positioned to attract, engage and retain top talent
Specifically, attendees will learn:
How will technology and new collaborative methods affect interpersonal relationships and the social aspect of the workplace?
How will HR and business leaders recruit, attract and retain five different generations in the workplace?
What's driving worker job satisfaction
Why social media is proving to be a strong platform for keeping employees engaged and productive
Speaker: Sandy Mazur, Division President, Franchise and License, Spherion Staffing Services
This program has been submitted for 1.0 hour of continuing education credit from the HR Certification Institute (HRCI).
This program has been approved for 1.0 hour of professional development credit from the Society for Human Resource (SHRM).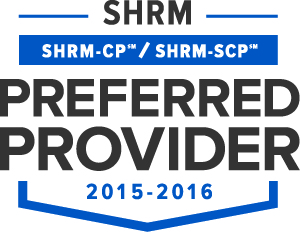 Have program topics you would like covered in 2015 or suggestions for CDHRA leadership? Please email CDHRAWEB@gmail.com.